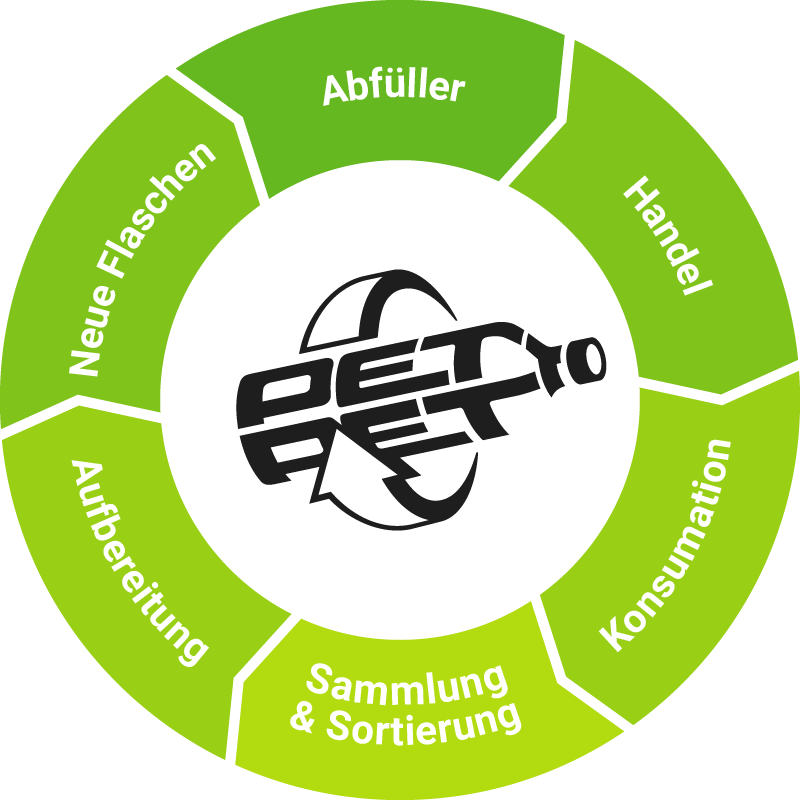 The bottle-to-bottle loop
PET bottles are light, practical, non-breakable, and easy to recycle. At PET to PET Recycling, the raw material for new bottles is produced from old PET bottles using a modern, energy-efficient process that also prevents the material from being damaged. Approximately 1 billion PET bottles, or 26,000 tonnes, pass through this globally unique recycling loop each year.
In Müllendorf, used PET bottles are converted into valuable raw material for new PET bottles. With its PET recycling plant, the Austrian beverage industry fulfils the obligations of the sustainability agenda signed by the Federal Ministry of Agriculture, Forestry, Environment and Water Management, the Austrian Federal Economic Chamber, the trade industry, and the waste management and recycling industry. Among other things, this agenda calls for the targeted, ecological recycling of PET bottles and places particular emphasis on ensuring a closed-loop packaging cycle as well as reducing carbon dioxide emissions and promoting returnable bottles. The operations are focused on the production of high-quality, food-grade recycled PET, which is used for "bottle-to-bottle recycling" – in which old PET bottles are turned into new ones.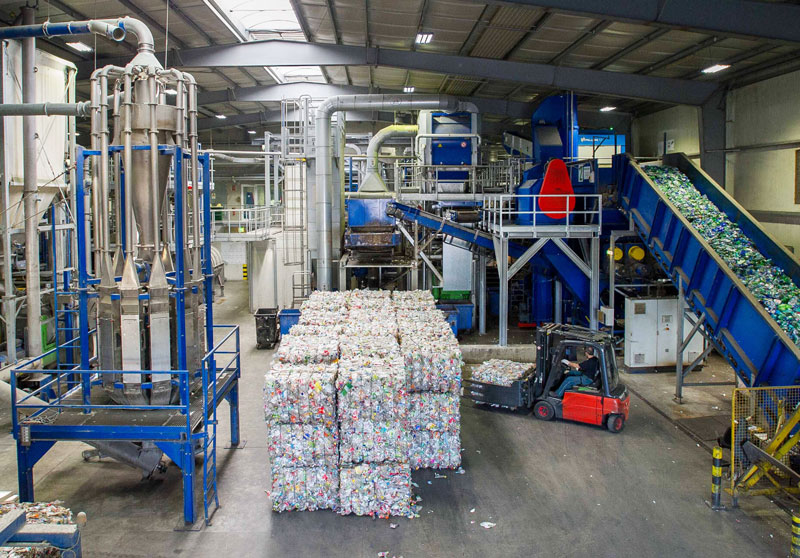 Two of the most modern treatment processes are used at the PET to PET recycling plant in Müllendorf. In one process (URRC), the flakes are intensively cleaned in an energy-efficient manner that prevents the material from being damaged and does not employ melting. In a second process (Starling process), the quality of the PET flakes is raised to a high, food-grade level through melting, filtering the molten mass, and granulation. This meets the highest food industry standards.
Every year, approximately 26,000 tonnes of used PET bottles are converted into high-quality, food-grade recycled PET (secondary raw material). This is used in the production of new bottles, replacing new PET material. Before being processed, the PET bottles are separated by colour in the categories transparent, blue, and green. The recycled material is used in the production of PET beverage bottles according to its colour. Today, new PET bottles contain at least 30-40% recycled material on average. Depending on the size and shape, some PET bottles may also contain a much higher percentage of recycled material.
Discover further details