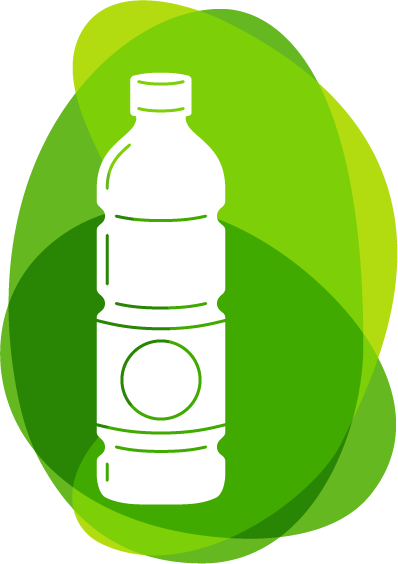 Beverage manufacturers
In recent years, PET has become a popular material for beverage packaging, both in Austria and internationally. The major advantages of PET bottles include their light weight, resistance to breakage, and high level of resilience.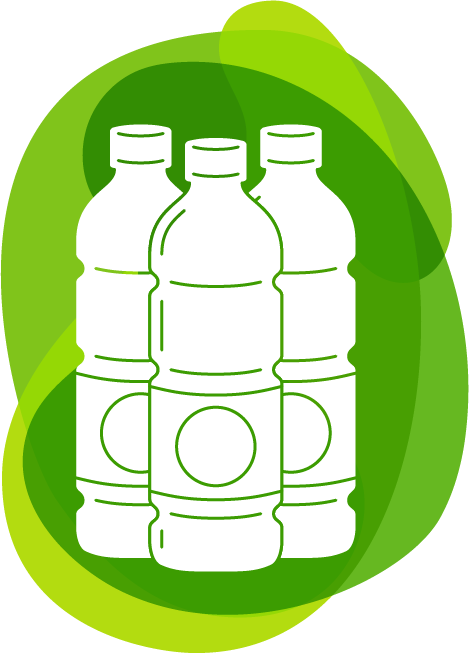 Trade industry
PET bottles sold by the Austrian trade industry must meet stringent requirements and are therefore not only a practical form of beverage packaging, but one that is also absolutely safe.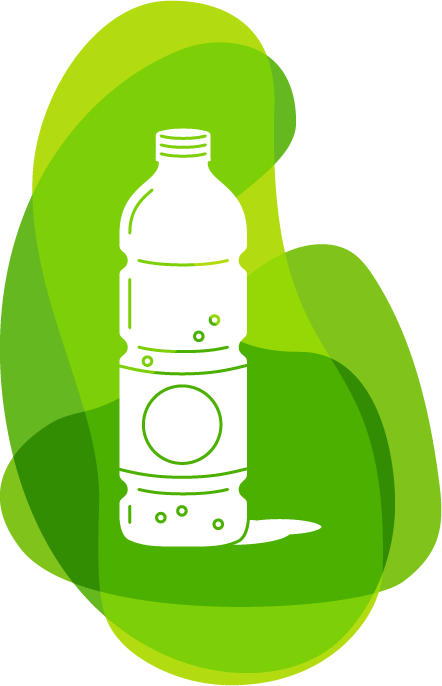 Consumers
Along with the contents of the bottles, the weight plays an especially important role for consumers when shopping. PET bottles are 90% lighter than glass bottles and are also break-proof.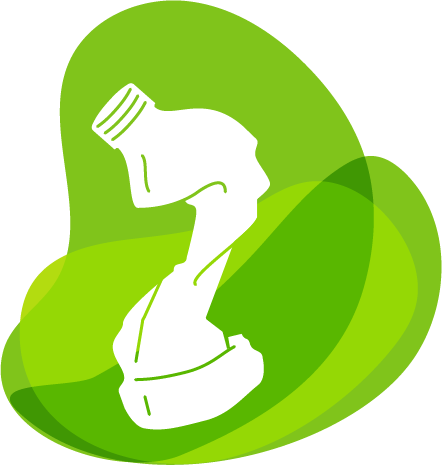 Collection & sorting
Optimally, used PET bottles are collected via the collection system available in the given area, for example, in yellow bins or bags. Thanks to the collection discipline of the Austrian public, the recycling rate for PET bottles is roughly 75%. After proper disposal, PET bottles are sorted by colour, pressed into large bales, and transported to Müllendorf. A bale weighs around 250 kg and contains approximately 10,000 PET bottles.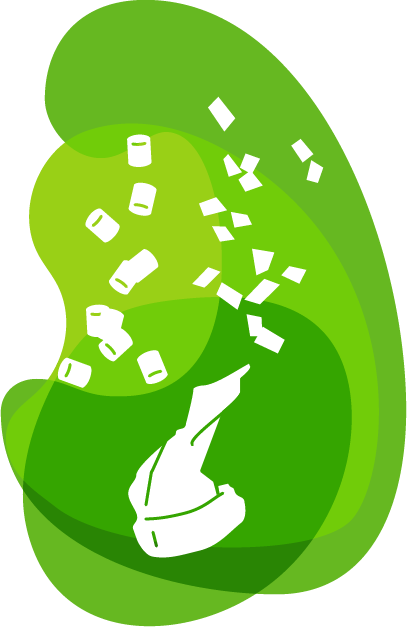 Treatment
The recycling plant in Müllendorf went into operation in 2007 and has been considered a model facility ever since. At the plant, PET bottles are converted into PET flakes and PET pellets using two different processes. One of the plants intensively and thoroughly cleans the PET flakes using the patented URRC process (United Resource Recovery Corporation), which also prevents the material from being damaged. In a second plant, the PET is melted and converted into pellets. Both types of recycled material are brought to a high, food-grade level of quality. This meets the highest food industry standards.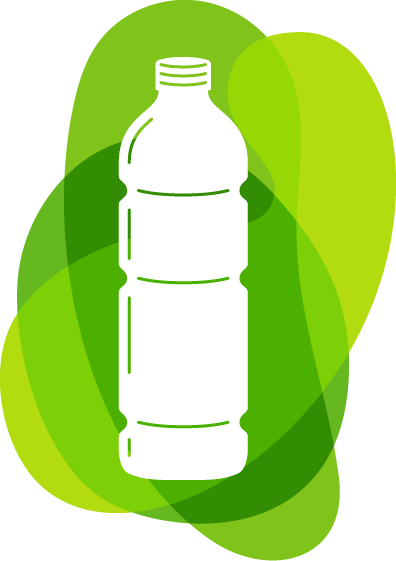 New bottles
The PET flakes and PET pellets are filled into so-called big bags and used in the production of new PET bottles by preform and bottle manufacturers. Based on the bottle type, the percentage of recycled PET is at least 30-40%. Depending on the size and shape, some PET bottles may also contain a much higher percentage of recycled material.